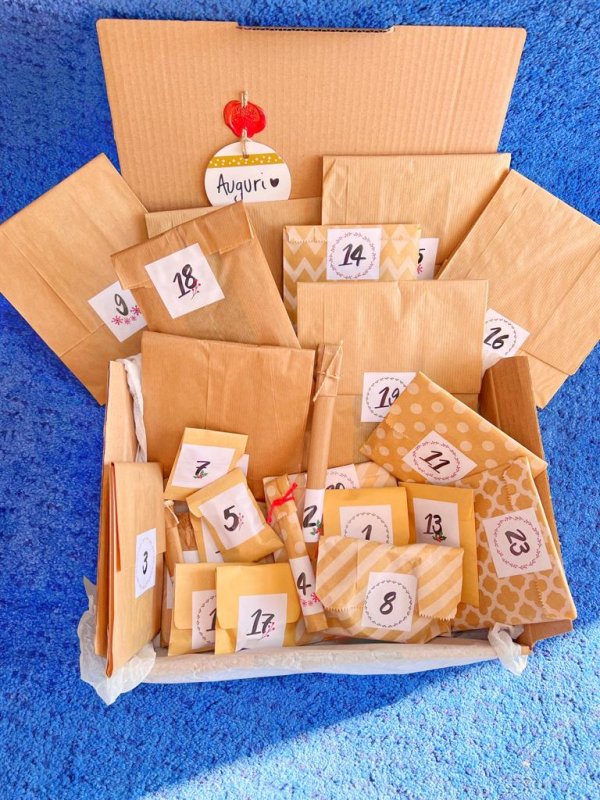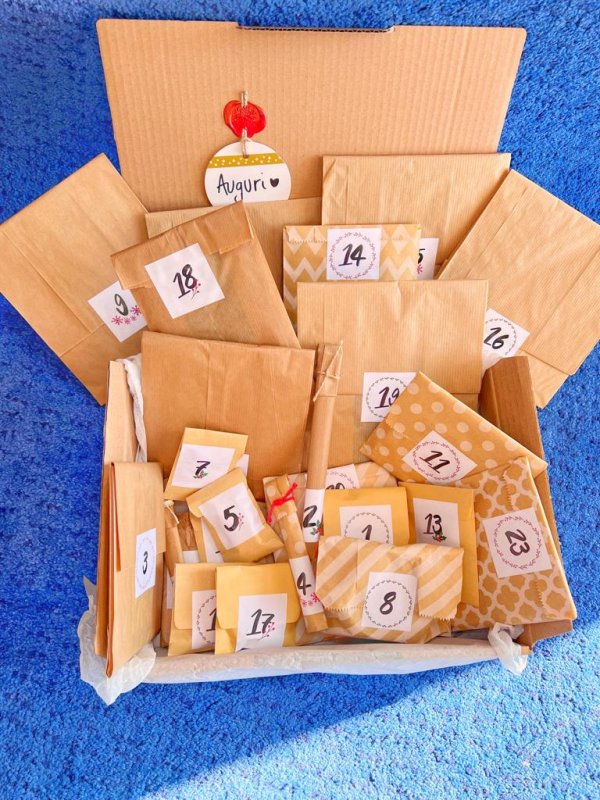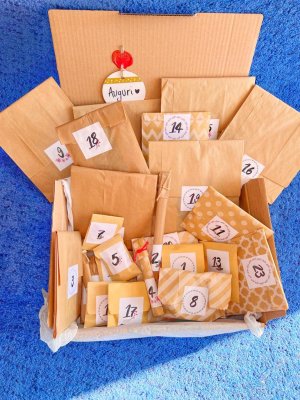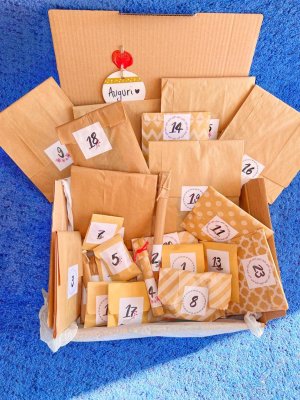 Calendario dell'Avvento - Natale 2022


Spedizione prevista dal 14 novembre 2022 in ordine di acquisto.

Calendario dell'avvento a tema Cartoleria!

Il Natale è un periodo magico e non può mancare qualcosa di magico ♥
La Box contiene 24 prodotti (+ 2 bonus) che ci accompagneranno fino a Natale... Riuscirai a resistere e aprire solo 1 pacchetto al giorno?
Box a edizione limitata!


add to cart
item code: Calendario Avvento 2022
Il prezzo del Calendario dell' Avvento è di €59, in fase di lancio prodotto il prezzo è di €49. (La fase di lancio è dal 23 settembre al 02 ottobre 2022)
La box contiene 24 + 2 prodotti a tema cartoleria da scartare dal 1 dicembre al 24, più 2 prodotti bonus.
Le spedizioni partiranno dal 14 novembre, in ordine di acquisto.
Se si acquistano altri prodotti insieme al Calendario dell'Avvento, la spedizione sarà unificata e seguirà l'ordine del Calendario dell'Avvento.
Il Calendario dell'Avvento è un prodotto ad edizione limitata. (Io ve l'ho detto!)


Standard shipping for orders is €9,50. Please allow up to 10 business days after
dispatch for your order to be delivered.
Please enter the billing and shipping address in English to avoid delays with your
order.
Items can be returned to us with the following details:


Item is returned within 30 days of purchase.

The original receipt or proof of purchase is provided.

The returned item is unused with original packaging.

Items can be returned for a refund, exchange or gift card.